Christopher Aaron posted "2018 Gold Price Forecast: A Major Bottom Is Forming"
His analysis is valuable.  Quotes from his article:
"Gold is now completing a pattern which repeats over and over again throughout history. The pattern suggests that a critical low is forming, and that the price of gold is set to begin a new primary advancing trend in 2018."
"Return to the first chart of this article: gold has broken an even longer and more important downtrend, which extended back to 2011.
Let us now examine the most updated version of the chart. What do we see as prices have declined since August back down to $1,236 last week?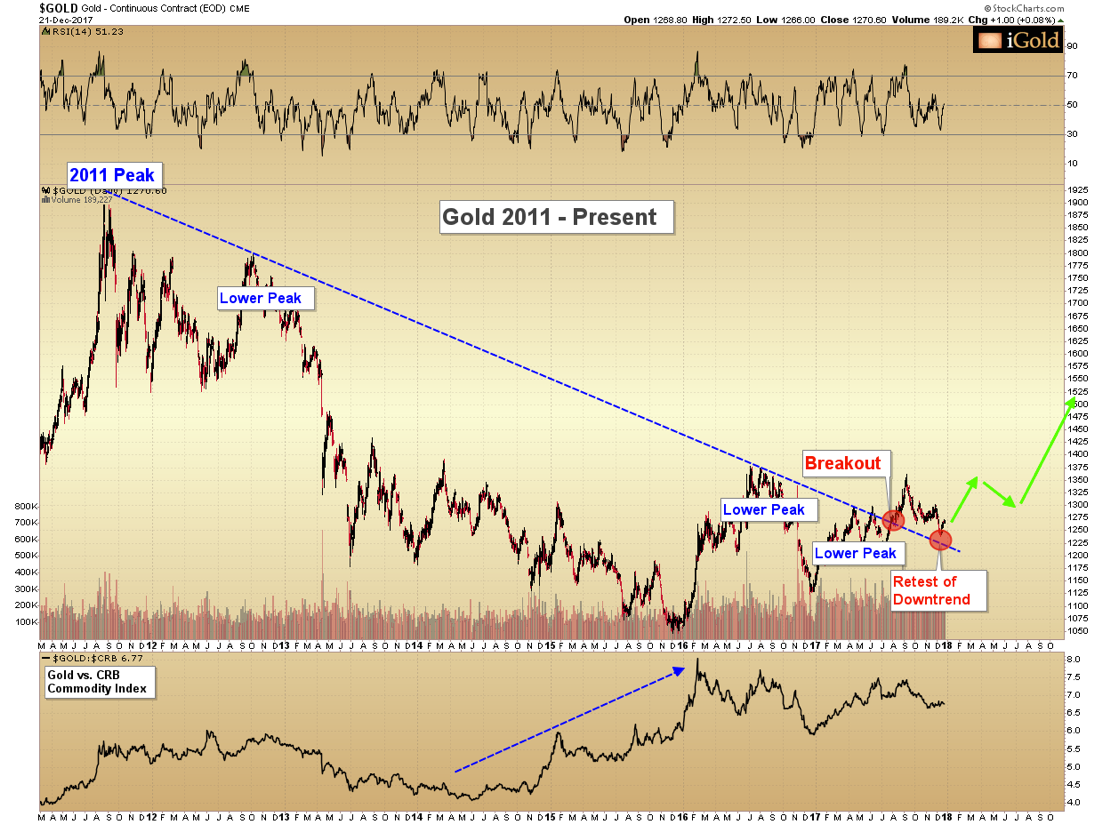 Nothing less than a retest of the even more significant long-term downtrend.
This is the exact same technical setup as in April 2009, it is simply playing out on a longer timescale. Yet the significance of the price action is no less important."
Look for gold to rally substantially in 2018!  It is about time for a good rally.
Gary Christenson
The Deviant Investor